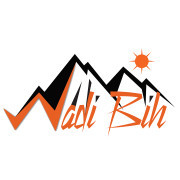 Athletics | Running Trail
Wadi Bih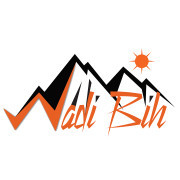 About
Wadi Bih is one of the oldest races to take place in the U.A.E region, with its first event dating back to 1993.

A vision which just started with 50 people has now expanded and emerged as a brand which hosts over 1,000 runners, all looking to prove themselves and each other that they are the best and can overcome any obstacle.

Wadi Bih is more than just a race – it's a way of expressing who you are and feeling the way you should. Set out in Teams of 5 or Individually to traverse through various different terrains.

Our routes are created keeping YOU in mind.

Find yourself with Wadi Bih.
History
The Wadi Bih Run was set up by John Gregory of the RAK hash back in 1993. Having hiked and climbed extensively in the area, the Laird of RAK (John Gregory) was perusing his realm & the Wadi Bih road from a mountain peak when the idea gelled for a cross-Emirate relay run.
John Gregory was the instigator and mainstay of the run over a period of 10 years and many thanks are due to John (aka Pecker) for keeping the event going in this period.

Now the term Wadi Bih is not a military-style alphabetical referencing system as there are no Wadis A or C. Actually I am told that Bih is Arabic for the revelation which describes the opening up of the wadi from a very relatively narrow section to the wider areas in the interior.

After John Gregory, the Wadi Bih Run was organized for years by John Young and his team.
Company events
Inschrijving gesloten

Nieuwe datum