Sharjah Buhaira Striders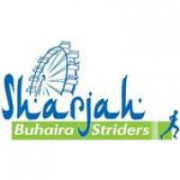 About
First running club in Sharjah to promote distance running.

Sharjah Buhaira Striders is the first running club focused on distance running. If you are interested in distance running, even if you are a beginner, come along to one of our Saturday morning sessions. We meet every Saturday 6am near Tim Horton Coffee Shop on Al Majaz Waterfront.

The Club is formed by few keen runners who have experienced benefits of distance running themselves and now wish to promote distance running amongst various levels of runners in Sharjah.

Buhaira Corniche is scenic, safe, and continuous stretch of about 6.50 km mostly paved and some mix of grass, sand and newly made soft running track making it an ideal location to run in Sharjah.