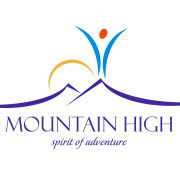 Mountain High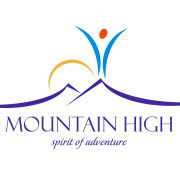 About
Julie Lewis is human sunshine. A soulful phoenix, rising from the ashes to answer the call of the wild; using adventure as a tool to awaken and access untested strengths and limitless potential. It is the skill of resilience, courage, and joy that Julie embodies and shares with so many. Having climbed some of the World's highest mountains peaks, being held at gunpoint crossing the desert during the Gulf crisis, widowed at 36, starting the first female expedition company in Middle East in 2003 and caring for her husband through stage 4 brain cancer to complete recovery are just a few of the diverse and unusual experiences that have allowed her to perfect the art and science of resilience and turn adversity into positive transformation and growth. Julie has and shares an empowering story of courage, resilience, and trust. A story of tremendous inward focus, strength, and connection.

Julie shines a light on the path for others to venture forward, to embrace the highs, lows, and plateaus; to reach higher, delve deeper and look beyond the horizon. Her insightful connection to nature has given her the ability to lead others through transformations of their own.
History
She radiates a magnetic energy, a deep sense of self and understanding of others that draws clients from around the globe. As a spirited, entrepreneurial adventurer, in demand speaker, an award-winning author and the foremost expert on resilience, natural well-being and strength-based leadership, Julie will help you climb and move any mountain as you journey to your highest and awakened self.

Julie is the 'go to' woman for turning adversity and setbacks into fulfilling challenges and personal transformation. Exploring inner worlds and connecting with nature's raw and honest beauty, she celebrated her 40th birthday on the summit of Kota Kinabalu.

With a reignited sense of awe and wonder after experiencing natures transformative powers Julie found her freedom in the reverence of the mountains, the vitality of the ocean, the energy of the forest and the beauty of the desert.

Forever changed by the clarity she achieved on her personal journey of self-discovery, she shares her growth and success principles with others leading them to a new level of joy, self-awareness and connection that enables them to flourish by learning and applying resilience, self-awareness and embracing their connection to others, self, and nature.
Company events
Fri. 9 - Sat. 17 Jun. 2023

Fri. 9 - Sat. 17 Jun. 2023

Thu. 8 - Sat. 17 Sep. 2022

Thu. 8 - Sat. 17 Sep. 2022