Mace Foundation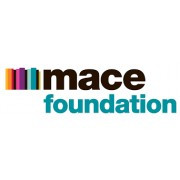 About
Mace believe that companies have a responsibility to support the communities that they work in.

To enhance the company's commitment to give back to local people, the Mace Foundation was launched in 2012. Each year we give 1% of our pre-tax profits to our communities.

Since its formation, the charity has been driving forward our ambition to make a real and sustainable difference to the lives of people – generating opportunities for us to support disadvantaged individuals and enhance communities.
Company events
Currently no events listed