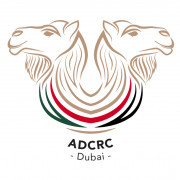 Arabian Desert Camel Riding Center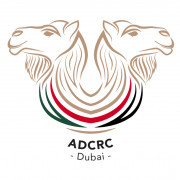 About
We are the first licensed camel riding school in the UAE.

We provide students with a safe place to learn how to find their balance on camelback, and how to guide the gentle giants. We teach confidence and care as well as the skills required to participate in races.

The center forms a linking pin between traditional forms of riding and modern adaptation, incorporating aspects of animal welfare, education and of course Arab hospitality.

Join us for a farm visit, a ride or become a member. We welcome first timers and seasoned riders to be part of this unique community.
History
We started out with the beginning of 2021, with the sole mission to share the passion for the camels with more riders. It seemed that recreational activities with camels are the obvious in the UAE, given their long history and significant role they played in the past. However, it was not easy to find access to the world of camels if one did not own a family farm.
Since our opening, we have seen a steadily growing interest in the activities we offer with lots of returning students.
Membership
Anyone can come join the camel riding school. We only have weight restrictions for the safety of the animals.
Training & workouts
What?

Ladies Team Training

Registration is required.

Where?

Red Track Seih Al Arab, Lisaili

When?

Mon. 10 Jan. 2022 - Thu. 30 Jun. 2022
Mon. 19h
Club events
Registration closing soon

Sat. 29 Oct. 2022 - Fri. 31 Mar. 2023

Sat. 29 Oct. 2022 - Fri. 31 Mar. 2023