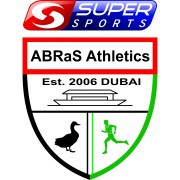 Super Sports Abras Athletics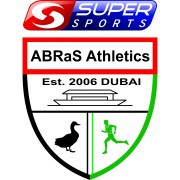 About
Super Sports AbraS Athletics is a Dubai based athletics group primarily focused on endurance running. The training offered is aimed at road running from distances of 5k to the marathon. ASuper Sports AbraS train all year round and adapt training to prevailing weather conditions.

Our training programmes focus primarily on the local UAE racing calendar, but specific overseas races e.g. New York and London Marathons, are also considered in the training and advice offered. Although the training may be considered 'hard', it is flexible and can accommodate all ranges of ability. A typical road training session includes: a session briefing, warm-up (3 – 5km), session and warm-down. Typical road sessions cover a total distance of 10 – 12k in the summer and 15 – 20 km in the winter. Track sessions typically include: a session briefing, warm-up (3k), drills, strides, session, optional short tempo run and warm-down.

We welcome runners of all abilities* to come along and train with us. On track night, we all train together and follow similar training sessions but due to numbers and a large range of abilities, we divide into groups. We are a very active club and take great interest in all members activities, providing feedback on any race a member competes in. As well as training and racing hard, we also meet regularly to socialize and organize frequent club social events.

* Due to the nature of the training, we recommend that all new runners are capable of running 8 kms.

Juniors:

Super Sports AbraS has a junior running group for children aged 12+. We have a designated junior coach who sets appropriate sessions for this age group.
Membership
We offer an annual membership and follow the same rules as UK athletics (and other athletics' national governing bodies). We are a nonprofit making club and all membership fees are put back into improving the club.

Membership Fees:
Membership fees are set at 400 AED for adults and juniors for the 2023-24 running season.

Included in your fee:

52 weeks of customized training (including speed, endurance and core strength sessions)
A new ABRaS running vest for New members

Sessions are free to attend once you have joined

Special discounts and promotions for running events

Weekly newsletter with details about the training, tips, results and discounts
Team events
Currently no events listed